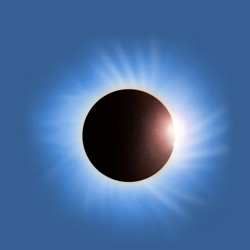 Here's the thing about
Placebo
: they sound like Placebo. They've always sounded like Placebo, and they probably always will. But Placebo sound really good, so it's totally acceptable. It does, however, make reviewing their albums slightly difficult
1
.
Battle for the Sun
sounds rather a lot like Placebo's previous albums. That means that it's loud in a strangely symphonic way, and scary in a pretty, androgynous boys way, and bass- and drum-heavy in a really good way. There's some subtle synthy bits, and some very nice guitar work, and dark, twisty lyrics about god and drugs and self-deprecation and the deprecation of others and being lost and other metaphors I can't really follow because I don't have enough black in my wardrobe.
Battle for the Sun
– which came out last month – doesn't quite have the same
umph
as last year's
Meds
, but it's still full of those wonderfully unexpected minor chords, and it's got Brian Molko's wonderfully compelling, nasally warbling voice, so it hardly matters.
So basically, if you like music made by pale, melodramatic English boys with eyeliner who are prettier than you are
2
, rock on! And if you don't, well, um, don't? Although the drums in the first minute of this video might change your mind:
If not,
this one
is glammier and has more eye makeup and sexy visual effects.

1. This is one of the reasons this review is so distressingly late. Other reasons include my car getting totaled, finally finding meaningful employment, and my own general laziness.
2. The Cure, Muse, David Bowie, et al.
mp3: "
Julien
" by Placebo